Bier Central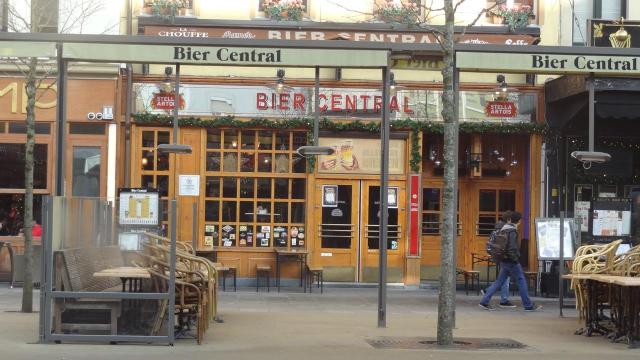 De Keyserlei 25
2018
Antwerp

03 201 59 85

@biercentral
Newish pub decorated to look like an old time Belgian cafe.
Fred says
I really hesitated adding this place to this Guide because it is really not worthy. Its only saving grace is it is very near Centraal Station. If you are staying in the area or have time to kill before a train it may be worth a stop. If this was in any other country I would say it was the first in a chain of "Belgian Themed" pubs -- it's "Belgian" in the same way all those pubs you run across are "Irish." Service is slow, beers are overpriced and not all the bottles treated well -- plus they don't always serve the beer in its proper glass (a cardinal sin in Belgium) A relatively large number of taps (for Belgium) is its saving grace.
Back to the pub search.
---
---
Upload your own image of Bier Central
---
Tweets by biercentral