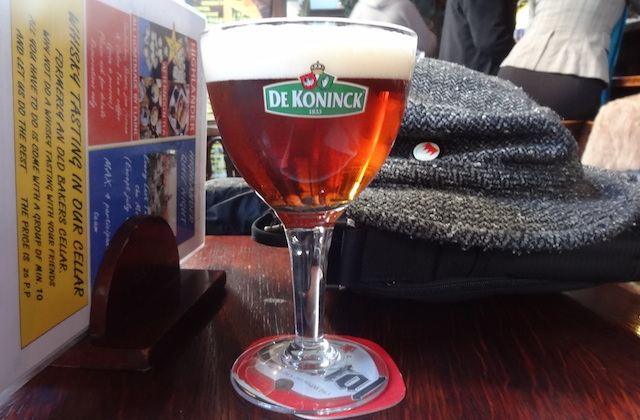 Welcome!
Welcome to An Antwerp Beer Guide. It is "A" beer guide rather than "The" beer guide because it in no way intended to be comprehensive. It is a "curated" site -- which just means these are the pubs that a beer geek named Fred happens to like. Fred lives in Los Angeles but he often visits Antwerp.
Who is this site for?
We've designed the site with the beer tourist in mind. Whether your are in Antwerp on a dedicated beer trip or you are in town for other reasons (business, family trip, etc.) and just want to try some good local beers.
Search the Database
Search for a pub.
Articles
Eventually we'll have some other stuff to read.
Taken a Antwerp (or Belgian) beer trip recently? Send us your trip report and we'll gladly publish it here.
In the meatime...
In the meantime you can check out some of our "sister sites." If you like good German beer you should head to Bamberg and the surrounding area (Known as Franconia) for some of the best beer around. And the Franconia Beer Guide is your key to a good beer time.
Or you can check out our guides for Los Angeles, London, Seattle, Dublin, Copenhagen, New York. And coming soon Prague.